Your Hometown Bowling Center
More than 50 lanes, including a Private VIP Room, and a full bar and grill.
Birthday party packages & league and group activities.
Loved by Locals!
Love coming here. Always have a great time!

Brandie Colarelli


6/28/2019

Great place to bowl! Friendly people. Shout out to Josh Tucker for hooking me up with a great oil pattern. Thanks man!

Ethan DePue


5/03/2019

We had a company bowling party in the Party Room. It was fabulous accommodations. And the Fajita Bar was great! We look forward to another time at Western Bowl!

Sherilyn Fox


8/20/2019

Always have a good time with the kids here. It's something that we all enjoy and look forward to going every monday. On Monday night's 3 people can bowl for 13.00. And the game room is fun too

Renee Pena


11/12/2018

Went to Western Bowl to get in some much needed practice. Lanes are easily available during the daytime. Employees are always helpful and courteous.

Jim


2/12/2020

We always have fun bowling here! The atmosphere is great and the lanes rarely have issues resetting. There's a bar inside and a restaurant as well as an arcade. They have a great summer bowling program for kids (Kids Bowl Free) and lots of special priced days/nights. But even if you go on a regular-priced day/night, it's still a good price for hours of fun!

Deana Porter


4/09/2019

I love this place so much. I've lived in Amarillo all my life and I can say indeed that Western bowl has been my safe place for all of it. I love the people, I love the experience. The people are incredibly sweet and patient and the bowling experience is the best in town. I love you Western Bowl ❤️❤️

Lilli Spears


12/29/2019

Meet people of all ages joined entirely by the love of bowling. The moment you walk in, you will feel welcome - from everyone from presidents to plumbers and everyone in between, who just happen to share this common interest. You will never feel as if you are bowling alone.

Kim Herbert


1/11/2020

Had a lot of fun. People were very nice and prices were definitely reasonable. Although the group are definitely amateurs.

TL Lux


12/27/2018

Excellent service, and a great VIP room for parties and big groups. Affordable and the staff is very friendly and helpful. Lots of great games to play on the bowling Lanes, will definitely return in the future.

Jason Maxwell


12/19/2019
The Place for Bowling in Amarillo
We have history here. We are a second generation owned family business that prides itself in the history of our city.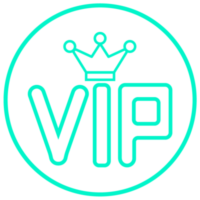 VIP Status for VIP Patrons
Our brand new VIP Room is now Open!!  This room features 6 lanes of bowling, a leather seating area, projection screens to watch the newest music videos or to catch the game, and bar access inside of the room for your adult beverages.  This room Is also conveniently located directly behind our restaurant, Grills Gon' Wild, and you can enjoy their amazing food inside of the VIP Room delivered from the restaurant.  Give us a call at (806) 977-9369 to book this room for your next birthday party or company party.
VIP Room
The Parties. The Memories. The Bowling.
We provide good times and fond memories. Take your birthday bowling, or let us host your next big event. Bowling makes everything more fun!
Let's Party
Stomach Grumbling?
Looking to grab a bite to eat or something to drink while enjoying the sport of bowling? We have a great menu and the best drinks in town.
Challenge your Digital Rival
Come in & try your luck. There's no other place like it in Amarillo, TX. We have games that both kids & adults will enjoy. We have over 30 to choose from, with a fantastic redemption center.
Need Help With Your Cause?
We offer great fundraising opportunities to help your cause. Call us today and let's discuss what we can do.
Let's Chat
Copyright 2019 © Western Bowl, Amarillo, Texas' favorite bowling alley and family fun center.
Website by