Your Hometown Bowling Center
More than 50 lanes, including a Private VIP Room, and a full bar and grill.
Birthday party packages & league and group activities.
Notice
: Trying to access array offset on value of type bool in
/home/wbowlama/westernbowlama.com/wp-content/themes/entropia/vc-templates/vc_row.php
on line
223
The Place for Bowling in Amarillo
We have history here. We are a second generation owned family business that prides itself in the history of our city.
Loved by Locals!
We went for my daughter's 5th birthday today but I messed up & didn't realize it was a league night. The employees still helped squeeze us in & both my daughters had the best time bowling! Every employee was so nice too & we loved that there arcade games worked well & were $1 or under! It was the best experience! Thank you so much!

Aarika Shields


06/22/2021

Bowling is fairly priced ($49 for 5 people for an hour including shoe rental) and drinks and snacks are cheap! We had an issue with our first lane and our balls weren't getting returned and it took forever to for the pins to reset, wasting a lot of our hour. We told them what was happening at the counter and they gave us a new lane and some extra time! Super fun place to bowl with the family.

Amilee Gomez


05/15/2022

Has gotten a little pricier but worth it. My little 7 year old and her 10 year old cousin had a blast. You have the option to add bumpers that automatically come out when it's the bowls turn so the hassle of pulling the bumpers out and back in is gone. We went on a Friday night and they had the black and strobe lights on. We will definitely will be back again.

Miguel Martinez


08/31/2021

Western Bowl is Great Place to bring groups. Here at Troubadour Consultants, as tour operators, we always book WESTERN BOWL for our Amarillo Bound Groups. All of our groups leave smiling and give us the thumbs up for including Western Bowl in their trip package. Its a winner every time.

Amber Mize


03/18/2021

We booked a retirement party for my husband and had a blast. We thought 2 hours to group bowl might be too long but "The Bowl" let us go over time. Laser tag was included but we didn't get to play. We were too busy bowling and visiting. Vouchers maybe, for a return trip? We want to do this again! And these old people wanna do the tag! The staff was super thoughtful and even provided forks and plates for the desserts. NOT part of the deal. It was clean, ready, separated and semi private, affordable, and no real work for the wifey! It was like a staycation. Seriously. So easy.

Ronda Rose


09/27/2021

Western Bowl has been an amazing partner for Big Brothers Big Sisters of the Texas Panhandle Bowl for Kids' Sake and has been for the last 34 years. They are always so accommodating when it come to our fundraiser. The staff are so very helpful and willing to jump in and give a helping hand when needed. If you're looking for a great place to host a fundraiser, you should check them out.

Lori Crofford


06/01/2021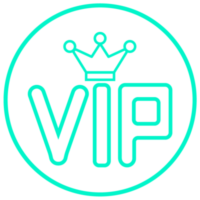 VIP Status for VIP Patrons
Our brand new VIP Room is now Open!!  This room features 6 lanes of bowling, a leather seating area, projection screens to watch the newest music videos or to catch the game, and bar access inside of the room for your adult beverages. Enjoy great food from Snack & Bowl! We offer multiple catering packages as well as an extra room for you to spread out. Our extra dining room can accommodate large groups easily.  Give us a call at (806) 977-9369 to book this room for your next birthday party or company party.
VIP Room
Stomach Grumbling?
Looking to grab a bite to eat or something to drink while enjoying the sport of bowling? We have a great menu and the best drinks in town.
Get Grub
Challenge your Digital Rival
Come in & try your luck. There's no other place like it in Amarillo, TX. We have games that both kids & adults will enjoy. We have over 30 to choose from, with a fantastic redemption center.
Need Help With Your Cause?
We offer great fundraising opportunities to help your cause. Call us today and let's discuss what we can do.
Let's Chat
RESERVATIONS REQUIRE PAYMENT IN FULL UPFRONT 
Copyright 2021 © Western Bowl, Amarillo, Texas' favorite bowling alley and family fun center.
Website by