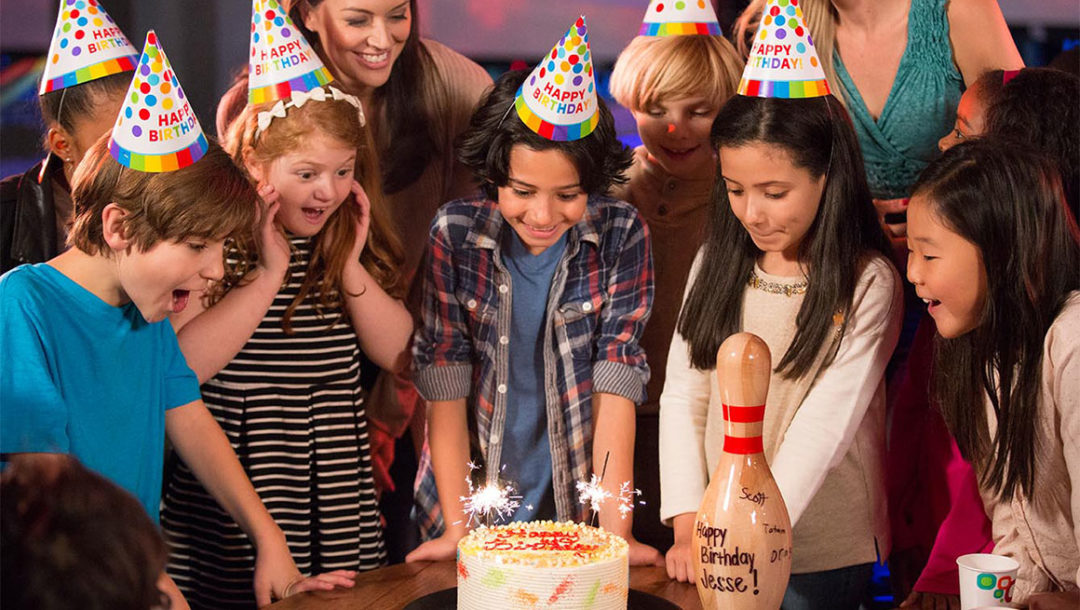 Western Bowl's kids birthday parties are perfect for everyone! With pizza to keep each guests fueled and bowling, laser tag, and arcade game play options, every kid is sure to have a great time.
Ask about our Event Enhancements including themed parties for girls and boys, Bowling Pin balloon Bouquet, various food options for Adults & Kids, and more. Contact us today to get the party started.
Book Your Party!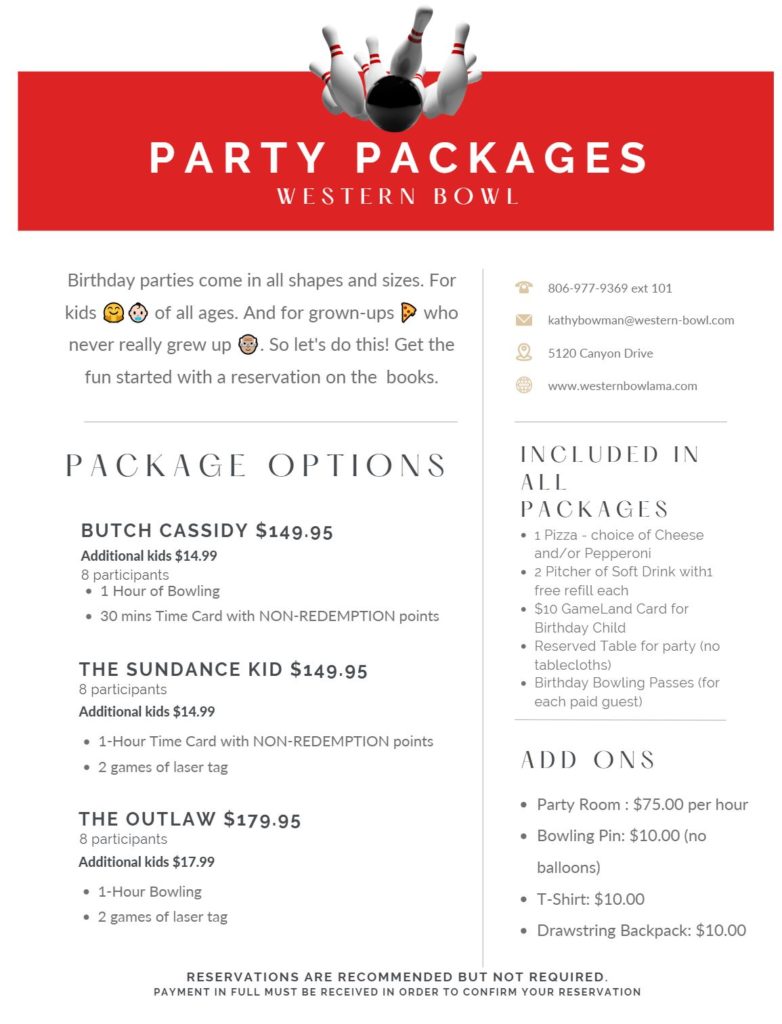 Important:
All Parties must be booked by Thursday at 4PM.
Parties require payment in full.
Book Your Party!
RESERVATIONS REQUIRE PAYMENT IN FULL UPFRONT
Copyright 2022 © Western Bowl, Amarillo, Texas' favorite bowling alley and family fun center.
Website by